News/Blogs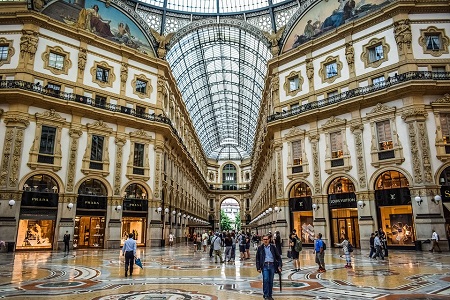 THE TRUE COST OF COUNTERFEIT GOODS
(8/15/2018)
A new report by the European Union Intellectual Property Office has concluded that UK businesses are losing a staggering £6.7bn a year due to counterfeiting, with fakes goods accounting for 8.1% of sales in 13 key sectors.
The scale of counterfeiting has grown over recent decades as prescribed drugs, clothes, cosmetics, luxury items, wine and a range of other products have all become increasingly vulnerable to copyright infringement, costing the brands that have developed the real articles millions as a result.
It's not only the company's balance sheet that counterfeits have an impact on; illegally copied goods also have negative effects on a businesses image and reputation – a high price to pay.
By working with brands across the globe, we have been able to protect goods against copyright infringement, providing companies with a cost-effective solution through our use of Near Field Communication (NFC) and Radio Frequency Identification (RFID) technology.
Here at Paragon ID, we are able to make RFID and NFC tags that fit in to even the smallest of labels and each chip has a unique international identifier which is impossible to duplicate. The manufacturer or brand which purchases the RFID product from us will be the single and exclusive owner of the chip's number, creating a truly secure anti-counterfeit system.
The technology can then be read with an NFC enabled smartphone or an NFC reader, allowing the customer, or in some instances the customs officer, with the opportunity to easily identify and check the products authenticity and that it is not a fake. Essentially, the Paragon-ID supplied NFC tag/label acts as an electronic certificate of authenticity.
John Wise, Technical Sales Director of Paragon ID, comments: "Counterfeiting has become increasingly sophisticated over recent years and can cost companies millions of pounds as well as having a negative effect on a brand's image."
"The RFID and NFC technology that we supply is a simple and cost-effective solution for organisations that want to combat criminal activity as we all attempt to stop the increase in counterfeit goods. As well as saving businesses money we are also protecting what is arguably their biggest asset; their reputation."
---